The inclement weather is in control of the Genesis Open, as round 2 was suspended on Friday, at Riviera Country Club. They could have named it River Country Club.
Riviera Country Club / getty
Sam Saunders, who has yet to tee it up in round 2 and Jhonattan Vegas, who is -3 under through 14 holes were sharing the lead at -7 under par, when the heavy rain and wind caused play to be suspended during round 2 of the Genesis Open,  with only 24 players having completing Round 2.
Los Angeles is not known for excessive rain but the city and Riviera Country Club were expecting one of its biggest and nastiest  storms in years.
Mark Russell the PGA TOUR VP of Rules and Competition had this to say to waiting reporters;
"It's going to get nothing but worse as you can see. So my thought and the staff's thought was let's get the spectators and the players out of here and somewhere safe and we'll see what we do tomorrow."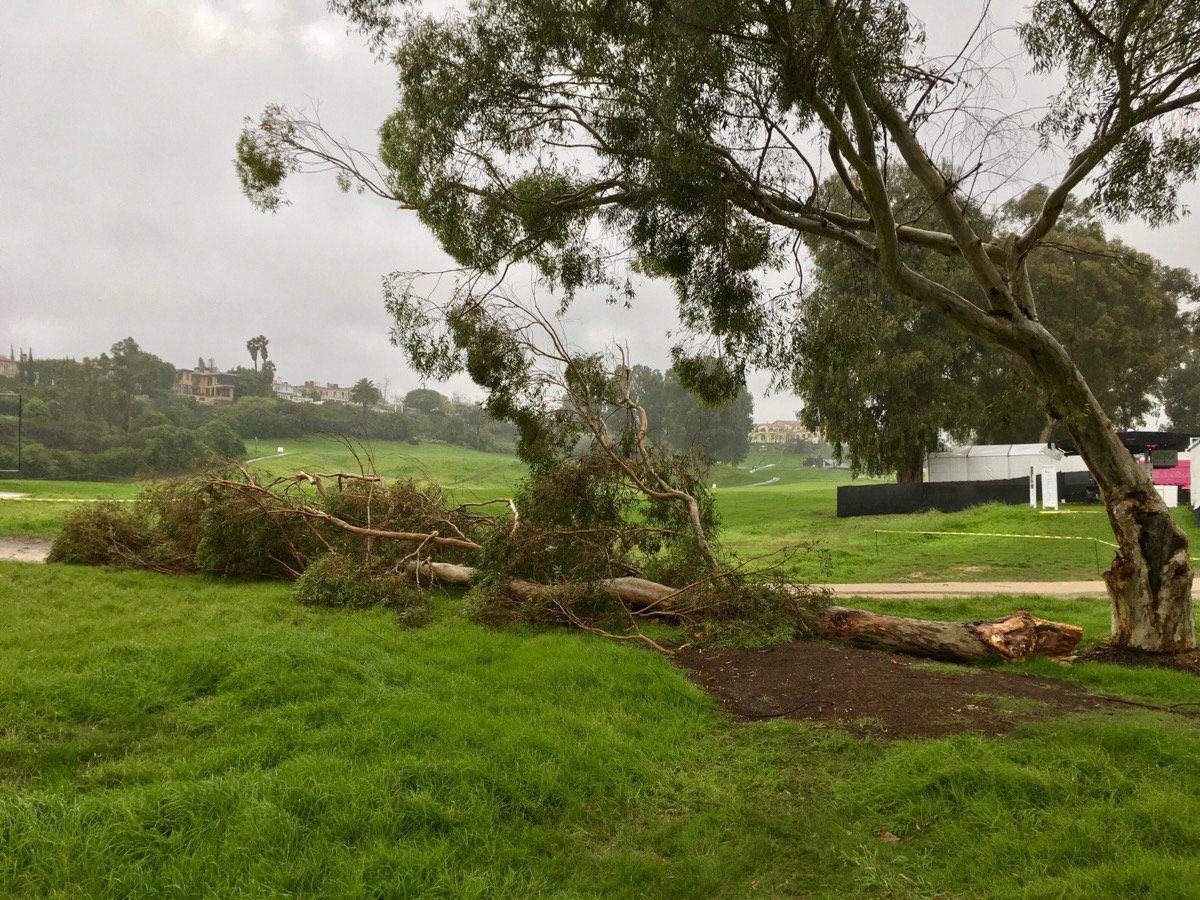 Fallen tree branches / getty
Jordan Spieth made a move before the suspension, carding -3 under through 16 holes, to be at -5 under for the tournament and T4. Getting the putting speed right in the wind was crucial;
"Last week actually was great prep for it because we played through conditions like this that first round so it was just about trying to stay patient."
"Things aren't going to always go your way on a day like today."
"Actually rarely are they going to go your way. So try and pick your spots on the easy holes and then from there hit putts with the right speed and make it as stress free as possible."
"It's obviously easier said than done. But very pleased with 3-under on this round. I didn't think I could get much more out of it."