Bud Cauley shoots 63 to lead the RBC Heritage after the first round at Harbour Town Golf Links.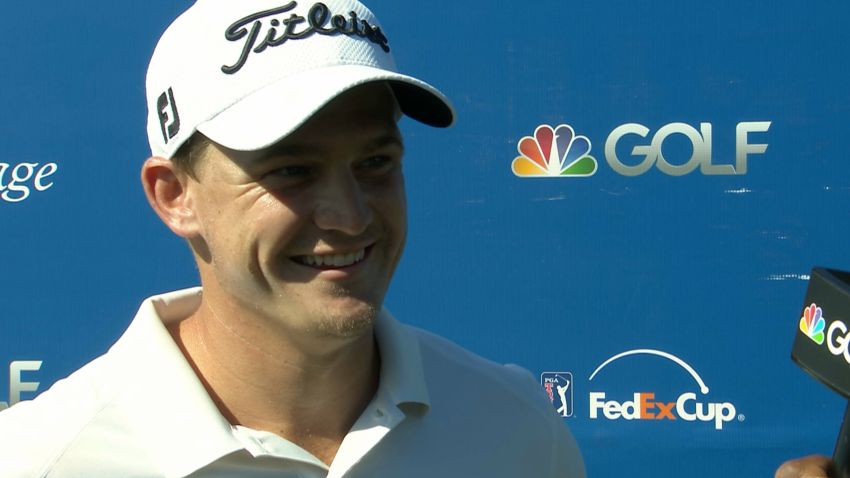 Bud Cauley / getty
Bud dislocated his shoulder during a swing at the 2014 John Deere Classic, it has been a long road back;
"It's tough. It's just something that's out of your control."
"You can prepare and play and do all the things you're supposed to and then you get hurt and there's kind of nothing you can do."
"I guess it's better that it happened when I was younger, as opposed to later, it's easier to recover from something like that."
"It's also something I'll have to deal with the rest of the career but as long as I stay up with the physical therapy and do the right things I think I'll be able to stay healthy and hopefully it will be something 20 years from now I barely remember."
"You never go out thinking you're going to shoot that."
 "I just got into the round and was swinging well and tried to give myself as many looks as I could."
Sharing second place at -6 under par are Luke Donald, Graham DeLaet and Sam Saunders, all with opening rounds of 65.
Ex world number one Luke was upset at missing out on The Masters last week, and says this course suits the shorter hitters;
"It's never fun to be sitting at home, but in a way, it motivates you."
"It gets the fire under you and you get a little bit more inspired."
"The long hitters, it's taking driver out of their hands a lot."
"So I feel like the playing field's leveled out."
"This place has been kind to me. It's nice to get off to a great start."
"It's always nice to come back to places you feel comfortable and you've had success. "
"Obviously, I've had a lot of success here in the last eight years. I've done everything but win. And it would be nice to give myself another chance to try and finally get over that hurdle."