There are two players tied at the top of the Wyndham Championship after two round at Sedgefield Country Club. Ryan Armour and Webb Simpson share the honor, leading the field by one shot.
Ryan shot -9 under 61, and Webb -6 under 64 to top the Wyndham Championship leaderboard at -13 under par for the two rounds, and lead by just one shot.
Webb has not won on Tour since 2014, and wants to keep making birdies;
"Keep making birdies, stay aggressive and know that there's plenty of good golfers behind me."
 "I got to keep the hammer down."
Ryan wants to qualify for the post-season, but only the top 125 are eligible to tee it up next week. Ryan is currently at 187 on that list;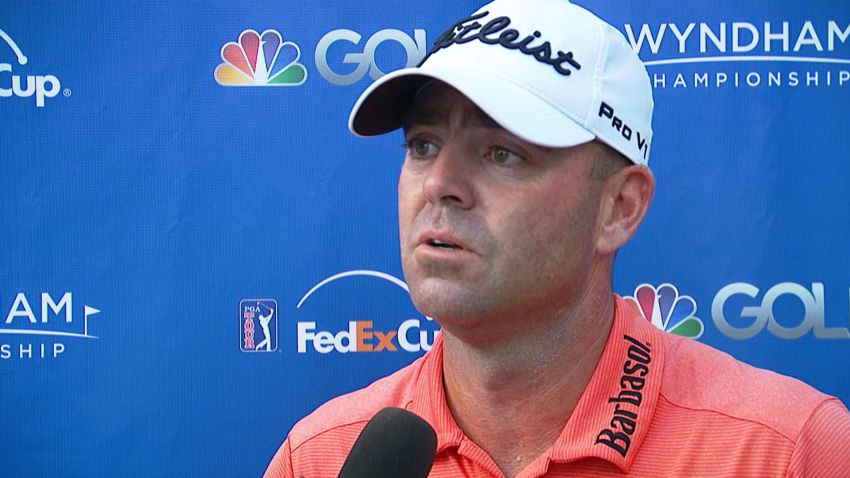 Ryan Armour / getty
"Could turn your life around."
"I had some goals at the beginning of the week. I knew where I stood and, you know, right now the goals are attainable."
Henrik Stenson, from Sweden is in third place at -12 under par he carded a second round -4 under 66, and says he has the game plan to win;
"The game plan is there, I got the set-up in the bag to give me those numbers off the tee that we need and it's just about going out there and playing, continue making birdies and giving myself birdie chances."
"It's a low scoring golf course, keep it going."
It is moving day tomorrow, and it will be interesting to see if anyone can separate themselves from the field, and take an advantage into the final round Sunday.