Patton Kizzire wins the Sony Open in Hawaii in a drawn out 6 hole play-off against James Hahn at Waialae Country Club.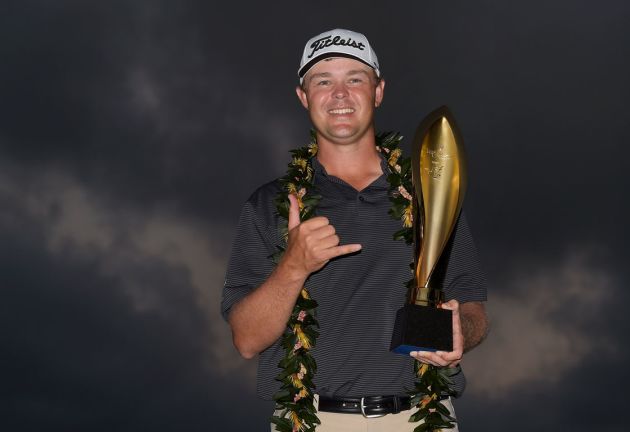 Patton Kizzire / getty
Patton and James had tied at the top of the Sony Open in Hawaii with tournament scores of -17 under par. Patton with a last round -2 under 68 while James carded an amazing -8 under 62.
Patton is thinking of his next win already;
"I love trying to get better and putting myself in uncomfortable spots."
"That's all I want to do is just to be somewhere that I've never been because that gets me uncomfortable."
"That's when I know I'm doing something right."
"I'm just going to keep working hard. I want to get the third win. The first win was big, and this one is even bigger."
James was really deflated after his play-off loss;
"I played good enough to win, but I didn't."
"So for me, it's not how many birdies I make, if I'm not coming out of the room with the trophy, it really feels like I was defeated out there." 
"I'd rather lose by 100 than lose by 1. I'd rather miss the cut than lose in a playoff. It just doesn't sit well with me. I feel really defeated right now."
Tom Hoge finished in third place at -16 under par after his poor last round of even par 70.