Henrik Stenson of Sweden is heading for a wire to wire win at the Arnold Palmer Invitational at Bay Hill Club & Lodge in Florida.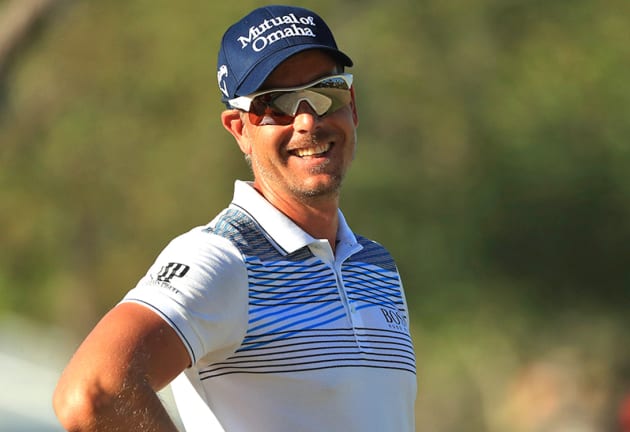 Henrik / getty
Henrik needed a monster 30 ft birdie putt on the par four 9th hole to sign for a third round -1 under par 71, which kept him on top of the Arnold Palmer Invitational leaderboard with a -12 under par tournament total;
"I was looking for a little better, but I'm still in the lead."
"I've been up in the mix and let's hope for a different outcome tomorrow."
Bryson DeChambeau, USA,  is in second place, one shot back at -11 under par, after a third round of even par 72. He explained the poor result was due to a bad back;
"It was because my quadratus lumborum wasn't working. My iliacus, longissimus thoracis, they were all kind of over-working if you want to get technical on that."
 "But they weren't working very well, and I overworked them."
"Pretty much my lower right back was hurting and I rested it. How about that?"
"Unfortunately, just didn't go my way today, but tomorrow there's one more day, one back, got a lot of guys behind me that are lurking."
Rory McIlroy, Northern Ireland, has third spot on his own, carding a third round -5 under par 67 for -10 under par on the leaderboard;
"I started the day just outside the top ten and wanted to at least give myself a chance going into tomorrow, so it was a great day out there."
"I can't really ask for much more. I'll hopefully be within two or three of the lead, and I can make a run at it."
Justin Rose, England, -5 under 67  is sharing fourth spot with Ryan Moore, USA, -3 under 69, to both be at -9 under for the competition.