Justin Rose, England, has the 36 hole lead at the Forth Worth Invitational at the Colonial Golf Course in Texas.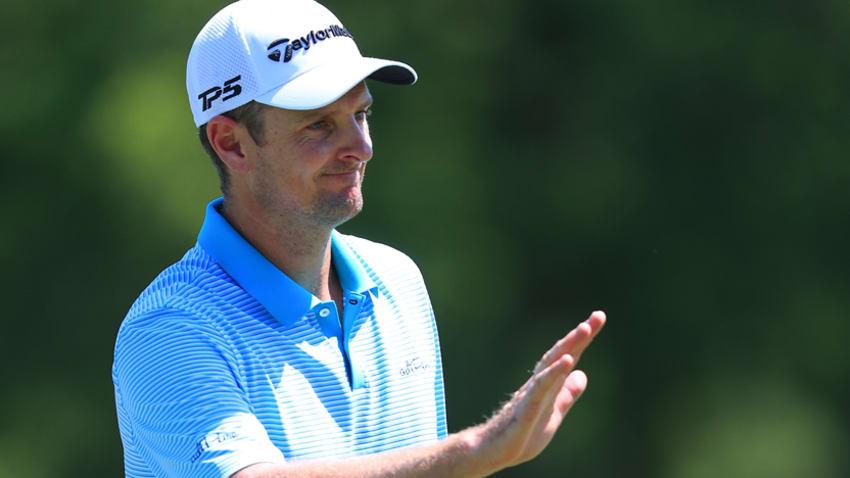 Justin / getty
Justin shot a second round -6 under par 64 to lead the Forth Worth Invitational by one stroke at -10 under par, and put it down to working on a few things recently;
""Sunday at The PLAYERS Championship, I felt like I worked into a slightly different feel, which really helped Sean and I kind of dial in a few things we've been working on."
"We had a good productive week last week training-wise, it was nice to bring as good as you feel on the range to the tournament this week."
"I got into a nice rhythm, my first 15 holes today were about as good as I've played in a long time."
In second place is Emiliano Grillo, Argentina, he carded -3 under 67 today to be at -9 under for the tournament.
Satoshi Kodaira, Japan, -3 under 67 today and Brooks Koepka, USA, -7 under 63, share third place, both at -7 under par.
Brooks is coming back from recovering from wrist injuries, and is just happy to be playing again;
"It doesn't matter to me. I could care less. I'm still going to try as hard as I can."
 "I don't care how many over or how many under I am. Still going to fight through it."
"We had a bone pop out of place. I didn't tell anybody, but, yeah, they popped it back in."
 "Luckily enough we kind of popped it back into place right away so it wasn't stiff and I didn't have too many problems."
" I mean, I've dislocated my wrist twice in the last two months. You know, different spots, but, I mean, it's fun. I'll be all right."