Kelly Kraft has the 36 hole lead at A Military Tribute at The Greenbrier shooting -7 under par at The Old White TPC.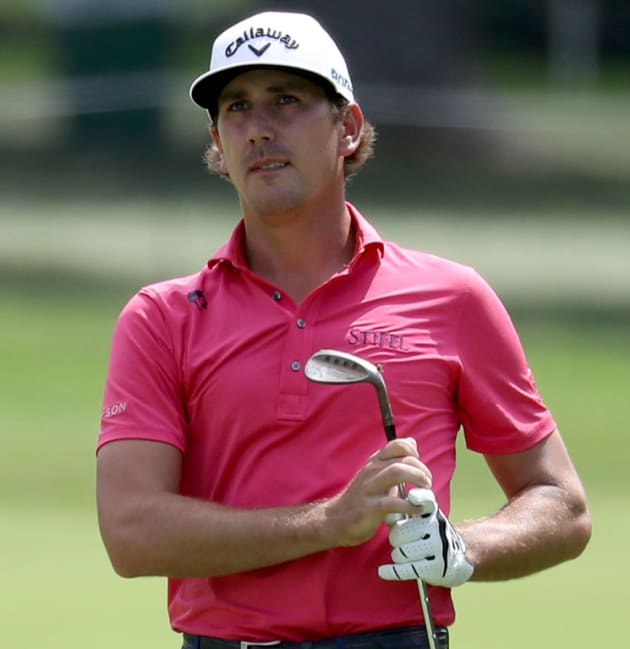 Kelly Kraft / getty
Kelly shot a second round -7 under par 63 to lead A Military Tribute at The Greenbrier by one stroke at -13 under par;
"I've kind of changed my attitude a little bit starting with last week."
"I just feel like I'm ready to keep playing good."
"I've been up there before and I know I can play out here."
"I'm just looking for two more low ones and a bunch of scoring opportunities."
Webb Simpson, -3 under 67 today, and Anirban Lahiri of India, with a fine -9 under 61 round share second place at -12 under.
Anirban has not made a bogey yet;
"I've been feeling good over the last two weeks."
"I've seen the improvement on the golf course and I've tried to plug the gaps that I've found over the last two weeks."
"And I'm happy that more than anything else I haven't dropped a shot."
"But I'm not thinking about that. The focus is just to put myself in the best position that I can, and that's a big positive for me."
Webb went out of bounds with his first tee shot today;
"It was not the start I was looking for."
"I hung in there. I weathered that storm and made some birdies there on the front nine to keep it under par and give myself a chance for the weekend."
Jason Kokrak has fourth place on his own at -11 under par with a second round -6 under 64.