Justin Rose of England leads the BMW Championship after 54 holes at Aronimink Golf Club. There is a threat of bad weather, and the last round being cancelled, which would give Justin the win.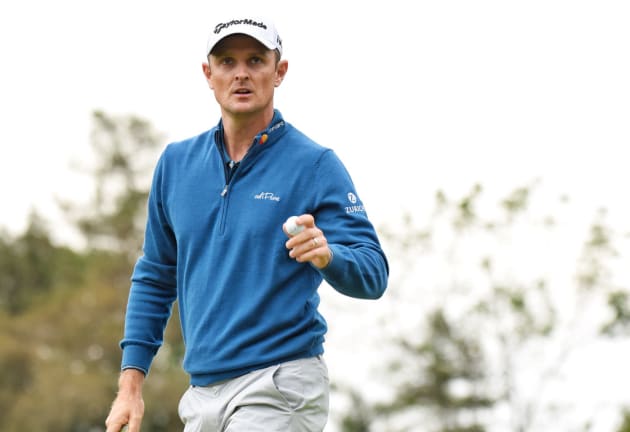 Justin / getty
Justin will take a one shot lead into the final round of the BMW Championship tomorrow, carding -6 under par 64 in the third round to post -17 under for the tournament.
On the par three 17th Justin had to stand in the bunker and play a shot out of the long grass above it. It came to rest three feet from the pin, ensuring saving par;
"It was a fun shot but not really where I wanted to be, it was something that maybe you don't practice. Lots of improvising."
"I do like this style of golf. I like traditional golf courses."
"It reminds me of how I grew up playing golf."
"I've got to be ready to play and come out in the morning, full game-face mode tomorrow."
Xander Schauffele, USA, -3 under 67 today, and Rory McIlroy from Northern Ireland, -7 under 63, share second place at -16 under par.
Xander is wondering if it rains, will it be too much for the course to take;
"I'm not sure how much more water the course can take, to be quite frank."
"So we'll see. Hopefully, Mother Nature doesn't screw us."
Rory is keen to play;
"You know, maybe that chance won't happen until Monday if it goes to that and the good thing is we don't have a tournament next week."
"If it is pushed into Monday or even into Tuesday, we have the time."
"Hopefully the guys that make the decisions make the right one and we can play a full tournament."
Tommy Fleetwood completed another round of -8 under 62, to be sharing fourth place with Rickie Fowler who signed for his third round on the trot of -5 under 65, both players at -15 under.
This is still just about anybody's tournament, will be interesting to watch.