Team Belgium, in the form of Thomas Detry and Thomas Pieters blitz the course, shooting -9 under 63 in the third round at The Metropolitan Golf Club in Australia.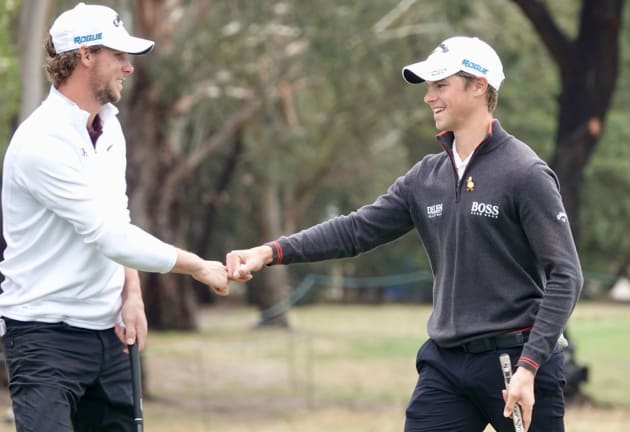 Tom and Tom / getty
Team Belgium carded -9 under par 63 in the third round four-balls to lead the World Cup of Golf tournament by five shots at -19 under par, no one can beat them now, can they? 
Three teams are those five shots back at -14 under par, Mexico, -7 under 65 today, Italy, -6 under 66 and South Korea with -4 under 68.
There are another three teams a further shot back at -13 under, but realistically  they can not catch the leaders; they are England, -5 under 67 today, Sweden -8 under 64, and Australia with -7 under 65.
I think you can write the winners names on the Trophy tonight.