Patrick Reed and Patrick Cantlay are the first round leaders of the Hero World Challenge at the  Albany Golf Club in the Bahamas.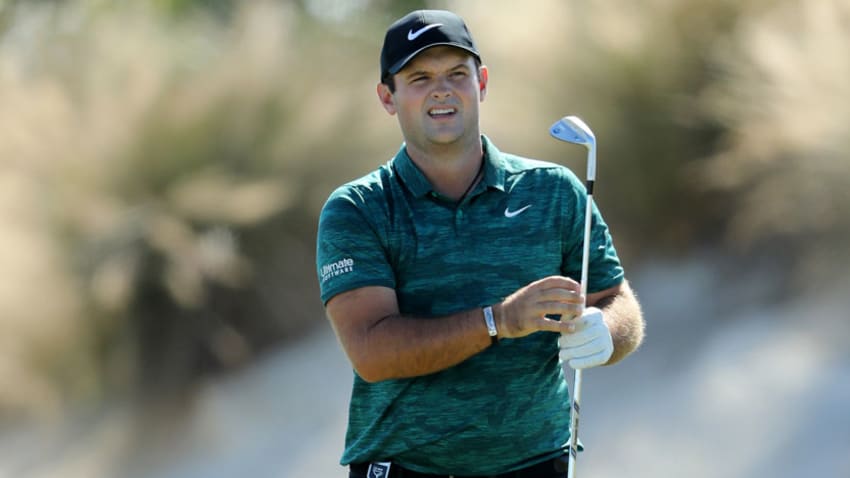 Patrick Reed / getty
The two Patrick's fired opening rounds of -7 under par 65 to lead the Hero World Challenge by three shots. 
Jet lag does not worry Patrick Reed;
"One thing I've learned how to do with flying overseas and playing on the European Tour for four years now is learn how to adapt very quickly."
 "Last event of the year, kind of one of those relaxing-type events."
 "Only have 18 guys, but at the same time it allows you to kind of get in that mode of seeing how your game is for the four weeks you're going to have off until Hawaii."
Patrick Cantlay has had surgery for sinus problems, but he shot the only bogey free round;
"I obviously have dealt with allergies and sinus stuff, and this one was pretty blocked."
"I thought about it for a while and I just had trouble sleeping through the night this year, so I just decided it was time to do the surgery."
"I'm glad I did. Hopefully it gives me a little easier time breathing."
Henrik Stenson, Sweden, and Dustin Johnson, USA are tied in third place at -4 under par after opening rounds of 68. 
Tiger had a sad start shooting +1 over par 73 to be T16, one step off the bottom of the tournament ladder;
"Today was the easiest it's going to be the entire week."
"I didn't take advantage of these pretty benign conditions."
"I didn't quite feel comfortable with my game today even though I drove it great."