Happy New Year, and hello Hawaii as the 2019 PGA Tour season kicks off with the Tournament of Champions at the Plantation Course in Kapalua, incorporating  the new rules. Kevin Tway heads the field after round one.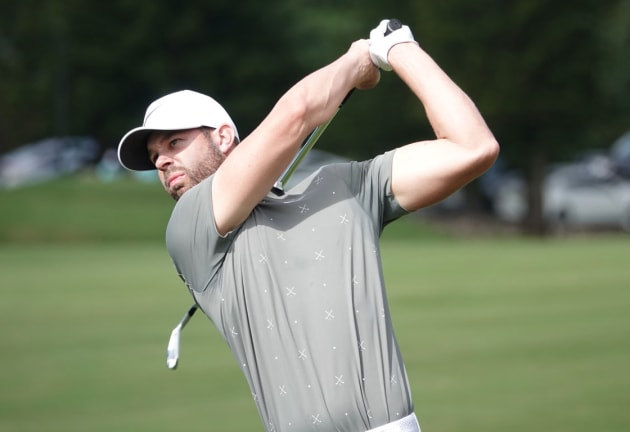 Kevin / Getty
Kevin carded a bogey free first round -7 under par 66 to lead the Tournament of Champions by just one shot;
"When you're making a lot of birdies it makes everything better."
"I was just trying to drink a lot of water. But I didn't think I was going to play that good, to be honest, still a little dizzy."
"I hit the ball well, kept the ball in play, made a few putts, controlled my ball in the wind."
"It's windy where I'm from in Oklahoma so it's kind of like I was at home."
"Each shot's difficult so you're just focused on the trajectory and where I need to land it and where I need to miss it."
Tied in second place at -6 under after rounds of 67 were Gary Woodland, Justin Thomas, and Dustin Johnson.
Rory McIlroy, -4 under 69 today mentioned the new ball dropping from knee height rule;
"We're saying that Brian Harman has got a big advantage, he can basically place it."
"Where you got someone like Tony Finau who is dropping it probably from like waist high for me."
"But I think that they're trying to simplify the rules which I think is a great thing for the game."
"I've always said that the rules of golf are way too complicated, especially after the debacles and farces we have had at U.S. Opens and all sorts of stuff over the last few years."
"So I'm happy that they made the decision to try and simplify them and just try to make everything a little bit easier to understand."
Click HERE to buy a White Dragon Putter on Ebay.