Gary Woodland gallops ahead in the Tournament of Champions on the Plantation Course in Hawaii.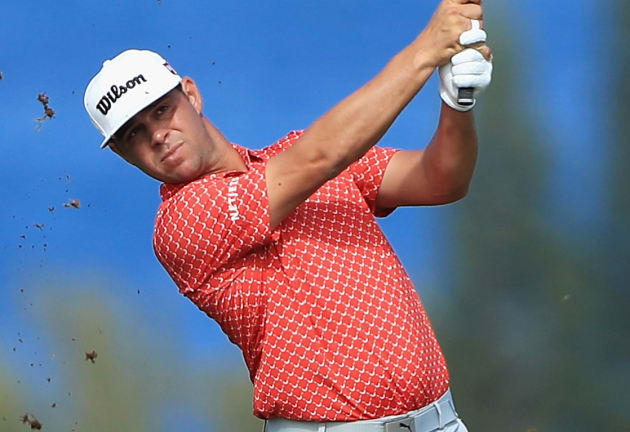 Gary / getty
Gary carded a third round of -5 under 68 to maintain his lead at the top of the Tournament of Champions leaderboard at -17 under par for 54 holes, and a three shot cushion going into the final round tomorrow;
"I've had that relaxed mindset a couple times that I've been here, not prepared, excited to be here, taken some time off before the last two times I was here."
"But this time I've been playing a lot."
"Obviously it's nice to be here, but I have a little different mindset this week, playing a little more aggressive, trying to contend, and trying to win instead of just enjoying the views out here, which I've done in the past."
"I had a couple days off. But I knew I wanted to be prepared coming in. The bulk of the season is so much earlier now I didn't want to take any time off, I didn't want to rest any."
"You're sitting at home, you feel like somebody's getting better, it's hard for me just to sit there."
"I'll pick my spots now where I take time off to get ready for THE PLAYERS in March and then obviously the four majors start right away, so I'll be ready to go."
Rory McIlroy, Northern Ireland, is in second place at -14 under par, he also carded -5 under 68 today to stay in contention;
"It has been a nice start to the year."
"It is something to build on going into the weekend. I just need to keep hitting good golf shots and giving myself chances."
Marc Leishman of Australia holds third place, he scored a third round -5 under 68 to be at -13 under par for the tournament.
Click HERE to buy a White Dragon Putter on Ebay.