Adam Svensson of Canada leads the Sony Open in Hawaii after the 1st round at Waialae Country Club.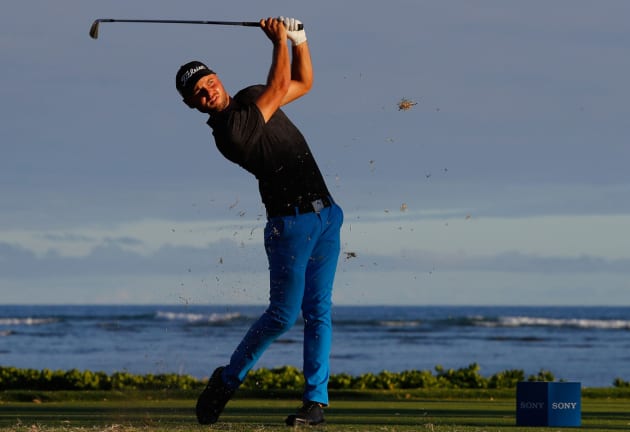 Adam / getty
Adam recorded a first round -9 under par 61 to top the Sony Open in Hawaii leaderboard by just one shot, the Web series rookie had this to say;
"I really do think the Web has helped me a lot just with nerves and know how to play the game pretty much, how to get around, how to score, stuff like that."
"It's huge. The Web, obviously traveling to different countries and just getting to know what have to do each week."
"Winning on the Web.com Tour is extremely hard because you have to go so low. I think that mentality out on the PGA TOUR is the great thing to have."
Andrew Putnam, USA,  is in second place, he fired a 1st round -8 under par 62, with a very hot putter, to top the leaderboard for a while, before Adam came in;
"The putter was hot, it was getting a little ridiculous out there."
"The hole was very large and the ball was going in. It was fun."
"I actually putted really well last week at Kapalua. I think I was second in putting so I think it's just carryover. Hitting my lines."
"Funny thing was I didn't get a practice round out here, so I was a little bit up in the air with the speed of the greens. For some reason it just felt right."
Matt Kuchar, USA, holds third place at -7  under;
"I feel good about my game. I love coming here and I love the state of Hawaii."
"I love playing golf here. It's a treat, and this is certainly a fun place to be."
Click HERE to buy a White Dragon Putter on Ebay.