Charley Hull, England, is still in front of the pack at a very windy Fatima Bint Mubarak Ladies Open at Saadiyat Beach Golf Club in Abu Dhabi.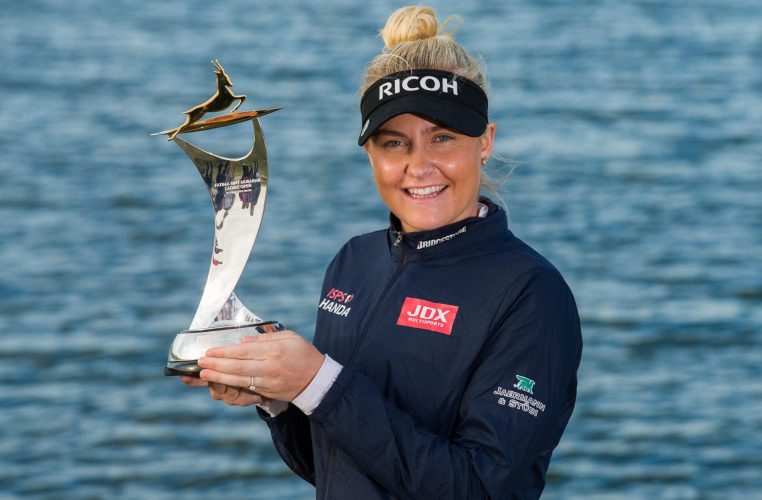 Charley / getty
Charley carded a second round of even par 72 in windy conditions to stay on top of the  Fatima Bint Mubarak Ladies Open leaderboard, by just one shot;
 "It was really tough out there today."
"To give you an example, I flushed a 7-iron 118 yards on hole 17. The pin was 120 yards and I still came up short."
"I usually hit that club 165-170 yards, so that is a ridiculous wind."
"It was lucky that we had Tifdwarf Bermuda grass on the greens, because in the UK the ball would have been oscillating."
"I've still got loads to work on for tomorrow's round but I feel good with where my game's at. Hopefully it's not as windy, because my new irons are going super spinny, so it's not ideal in this wind."
Holding second place at -4 under is Jodi Ewart Shadoff. England, a very decent second round of -2 under 70 has got her in position to challenge for her first Ladies European Tour victory, good putting helped her cause;
"Shooting 70 today definitely felt much lower than the previous day."
"It was brutal and I hit 16 greens, which was really solid for these conditions. I hit two good putts on 16 and 17 which really helps."
"I had a 7 iron into 16 from about 129 yards, straight into the wind and I holed about a 15 footer. On 17, it was about the same yardage and same size putt, so two decent putt lengths."
Marianne Skarpnord, Norway, -2 under 70 today, Cajsa Persson, Sweden, -1 under 71, and Luna Sobron, Spain, with an even par 72 round, all share third place at -3 under for the tournament.