Brooke Henderson of Canada has carded back to back rounds of -8 under par 64 at Blythefield Country Club to top the Meijer LPGA Classic leaderboard at -16 under, giving her a three shot advantage over the field. The second round was then suspended due to bad light.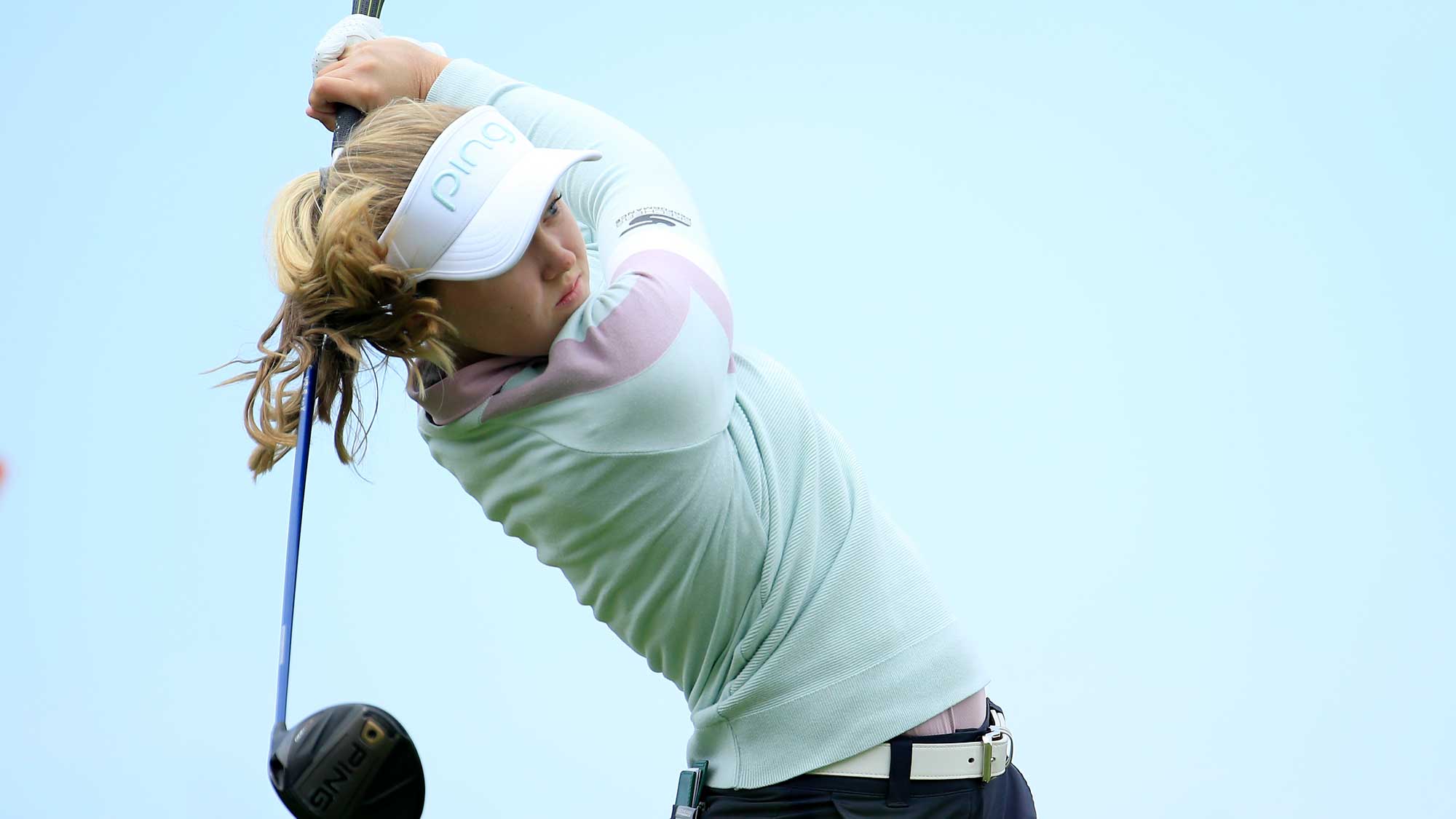 Brooke on her way to a second 64 / getty
Brooke has a -16 under total for her two rounds, finishing the first at -8 under this morning, and then continuing on to record another -8 under 64 in the second round, breaking the tournament 36 hole record she set in 2017, by two strokes;
"I was able to carry it on early this morning."
"Then I had lunch and came right back and played another 18."
"I just felt really confident today with my ball-striking, which is awesome, and I rolled in a few putts, too."
"With these soft conditions you can take it pretty much right at it, which I've been doing."
"To shoot scores like that you have to have everything kind of working for you and you have to get some breaks along the way, too, which I did."
"I think playing well last night, finishing off with a hole-in-one before going to sleep was really exciting for me, and I was just able to back it up this morning, which is cool."
Sitting in second place is Brittany Altomare,USA, with a second round -7 under 65 to post -13 under for the tournament;
Brittany said it was a long day;
"It was long, but we made the best of it."
"I've been struggling this year with my putting, which is normally my strong suit, and today and yesterday, I guess last night into today, it just kind of all clicked."
Jennifer Kupcho, USA, has third place to herself at -10 under, carding another -5 under 67 round.
Another shot back at -9 under is Annie Park, who is at -6 under in her second round with one more hole to play.