Maverick McNealey leads the Fortinet Championship after 36 holes at Silverado Resort and Spa, in Nappa Valley, California.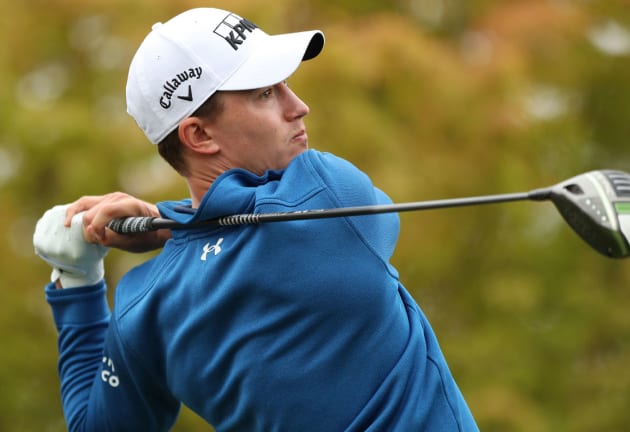 Maverick posted a second round -8 under par 64, including three bogey's on the back nine, to lead the Fortinet Championship by two shots at -12 under par;
"I'm a guy that's motivated by not playing how I want to sometimes."
"It was crazy, It was a tale of two nines."
"I think days like today aren't a product of something I changed today, I think it's a product of putting in a lot of work."
"I think my average wake-up time this summer has been between 5:00 and 5:30. I get up early, get to work, practice, work out, eat right and have been really disciplined and really focused and I feel like I'm a better golfer than I was six months ago."
"I'm swinging it the way I want to, at this point we're just telling jokes and hitting wedges."
Tied in second place at -10 under are; Beau Hossler, bogey free -8 under 64 today, and Mito Pereira of the Philippines, with -5 under 67.
Among the elite missing the cut at -3 under was World #1 Jon Rahm of Spain, who was not feeling too well the first two days, he could not catch up signing for -1 under 71 today;
"It's unfortunate to start the year with basically one of my worst TOUR rounds in a while."
"It's what it is. Course was tough out there today and just need to be better." 
"It's very simple: not my best ball-striking-wise, still wasn't bad."
"Could have been better on the greens, you know. Feel like I might have made a couple of mistakes mentally on some approach shots, maybe I could have focused a little more, visualized better, but I think I left a lot of shots on the greens."