Carly Booth of Scotland wins the Czech Ladies Open at Golf Resort Karlštejn in Czechia.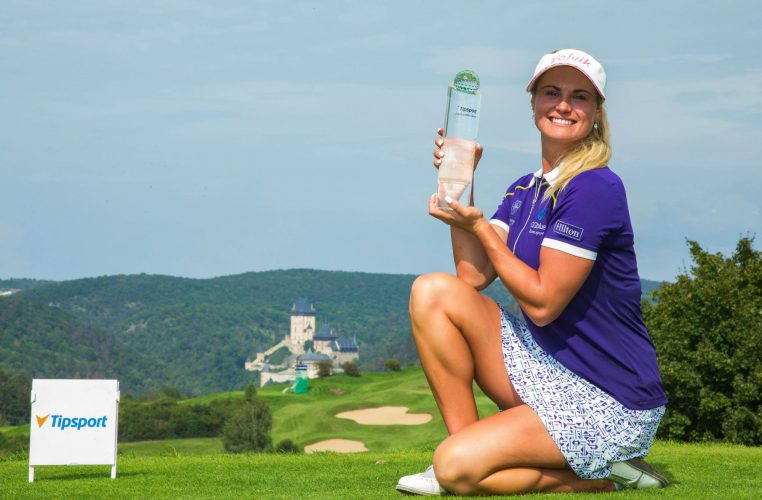 Carly / getty
Carly carded a final round -2 under par 70, which included five Bogey's and seven Birdies, to win the Czech Ladies Open with a -9 under par total ;
 "Have I just played golf, or been at Alton Towers? I never want to go on a rollercoaster again."
"After seven years, finally, to get another victory, it's amazing."
"I'm a little bit flabbergasted by the whole day. I played good golf and I really had to dig deep in the final round. I'm overwhelmed with happiness."
"It's been seven years, so it's a bit of a shock. Not knowing what the winning score was, I didn't know anything about the leader board and I made a really solid par in the end."
"It's a country that I love to visit, I've had some great results here in the Czech Republic in Pro-Ams and to win the tournament means more than anything."
Four ladies were then tied in second place at -8 under; Sanna Nuutinen, Finland, -1 under 71 today,  Anais Meyssonnier, France, -2 under 70 with two ladies from England  Charlotte Thompson, -4 under 68 and Hayley Davis, with -2 under 70.