Patrick Cantlay leads the Tour Championship at East Lake Golf Club in Atlanta, Georgia.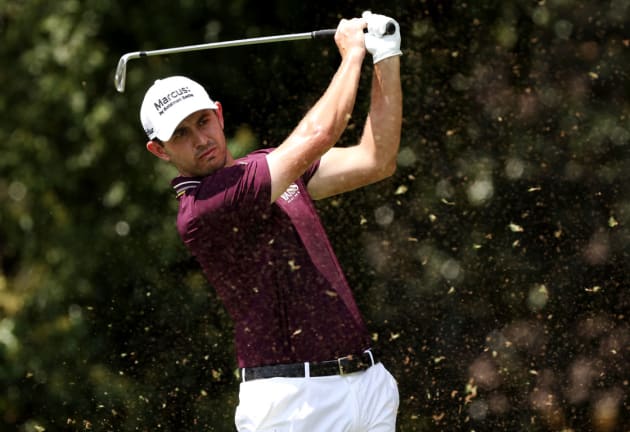 Patrick started the day with a two shot lead, at -10 under par, over his nearest rival, curtesy of the staggered scores system. His -3 under 67 consolidated his position at the top of the FedEx Cup rankings, still a  lead of two shots over World #1 Jon Rahm, from Spain, who fired the low round of the day -5 under par 65, for a -11 under total.
Patrick is not easing off, he is concentrating on the job un hand;
"I think being in the spot that I'm in, it would be easy to get ahead of yourself and easy to maybe stray from your game plan because you feel like you're ahead, and that's just not helpful, so I'm not going to do that."
Jon was not fazed by the task ahead of him, he started the day four back of Patrick;
"It's very easy to get caught up on how far back you start, I don't think I really once thought about it out there. I was just trying to post a score."
"My job is to hit the best shot I can each time, and that's all can I control. So I can't be thinking of what the people ahead of me are doing. And I think that applies to tomorrow as well."
"Maybe on the weekend you think about who is leading, who is not, but try to think about it as a regular event and not how much distance I got to make up."
"Obviously, 72 holes, it's a lot of holes and four shots is not that much."
Sharing third place, five shots back of the leader, at -8 under par are; Harris English, who carded a Hole In One at the par three 15th hole, signing for a -4 under 66 today, and Bryson DeChambeau who only manage a -1 under 69 for his opening round.
Harris mentioned his Ace;
"Making a hole-in-one there is pretty special. Number 15 you're just really trying to make par, just trying to hit it to 20 feet."
"I don't know how loud I got. I kind of blacked out there for 15 seconds." 
If anyone is to catch the two leaders they are going to have to go very low tomorrow.