Two ladies are  tied at the top of the 7 hour rain delayed first round,  of the Meijer LPGA Classic, Katherine Perry, USA,  and Jenny Shin from South Korea share the honor at Blythefield Country Club.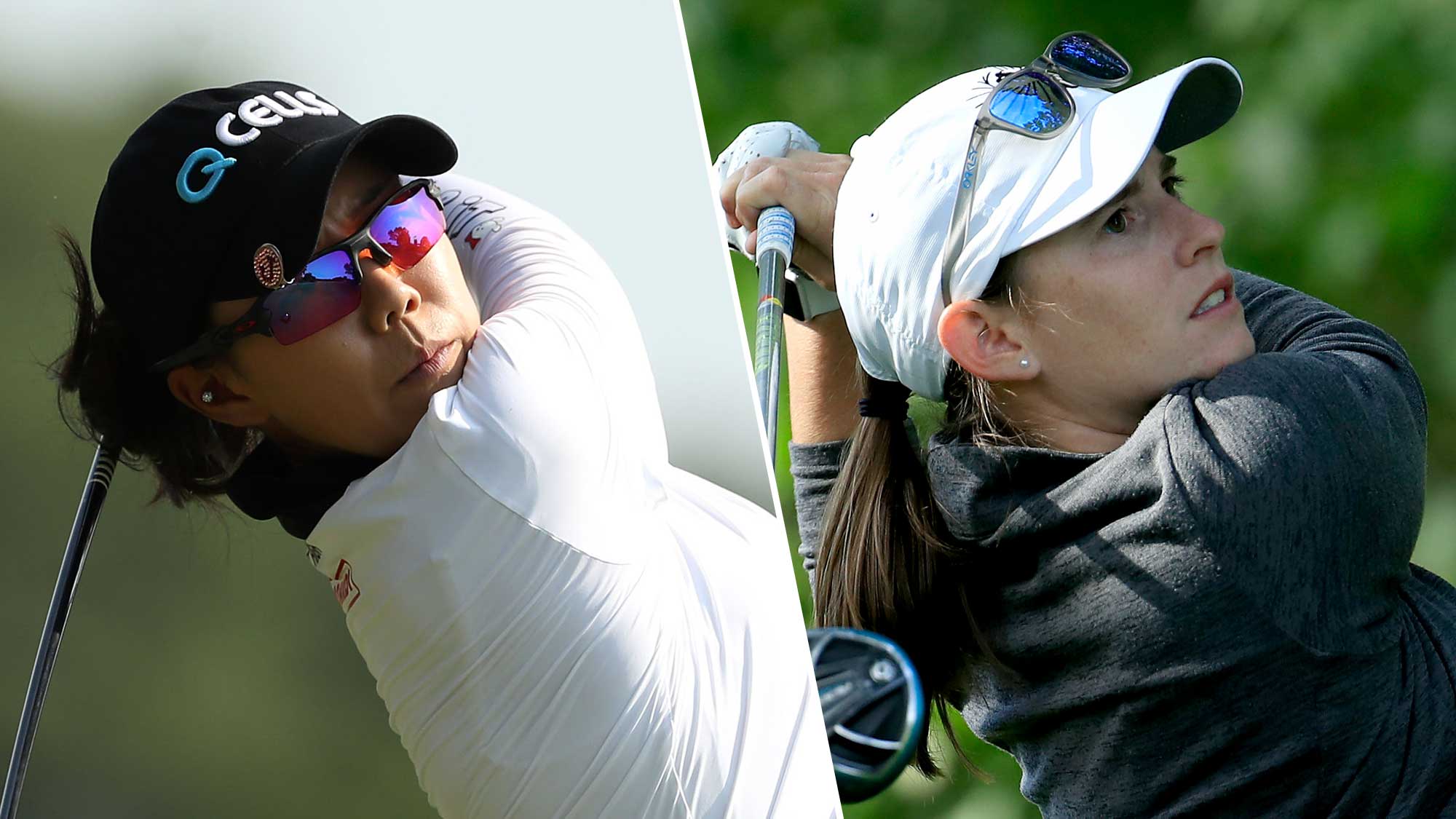 Jenny and Katherine /  getty
Jenny and Katherine both had completed first rounds of -6 under par 66, to top the rain delayed, and then suspended first round of the Meijer LPGA Classic.
Jenny took advantage of the par fives;
"I had a few close shots, within three feet, and then made a few putts."
 "The par fives are reachable here so I took advantage of that. Made a few birdies coming in."
Katherine said it was a weird experience;
"It was a weird day, there was a lot going on from the beginning, just  waking up at 5 am, hanging out, going back and napping, but it turned out to be beautiful out here."
"My swing was on, putting stroke was on from the start, so it was a great day."
Mariajo Uribe of Colombia had a hole in one, on the par three 15th on her way to claiming third place at -5 under par.
Brooke Henderson of Canada also carded a hole in one, also the 15th, and is in the big group at -4 under par, but has only played six first round holes.