There are three players tied at the top of the OHL Classic at Mayakoba as round two finally got completed, in the rain, with more delays. Rickie Fowler, Patton Kizzire and Patrick Rogers share the honor at  El Camaleon Golf Club in Mexico, sadly the third round was then suspended due to darkness.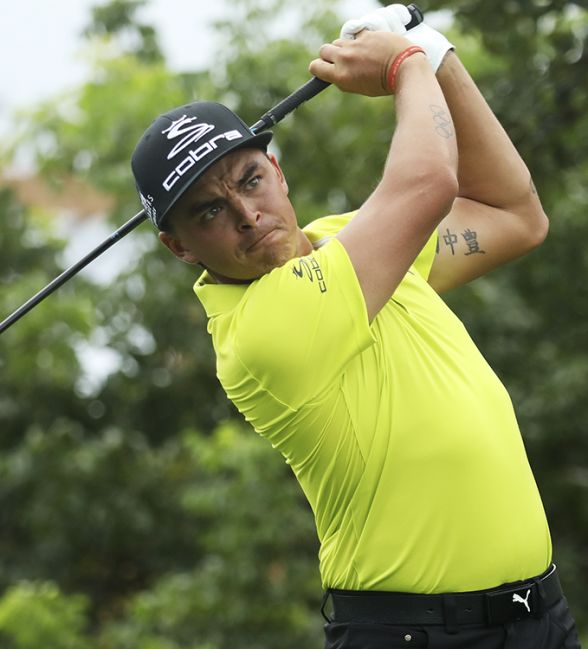 Rickie / getty
Rickie, the highest ranked player in the field at 10 in the world, scored -4 under par 67 today, Patton, -1 under 70, and Patrick, -6 under 65 all share the 36 hole lead of the OHL Classic at Mayakoba at -10 under par.
Patton spoke of the tough conditions out on the course 
"Today was tough, I had a few hiccups out there, but with the wind and the rain and with the wind and rain together, it was tough."
"And the stop and start was tough."
"But I hung in there, made a few birdies there towards the end of my round, and then survived that really tough rain that we had there at the end."
There are another three players at -9 under for the two rounds, Brian Gay, -6 under 65, today, rookie Brandon Harkins, –3 under 68 and John Oda, –6 under 65.
Everyone is hoping for drier weather tomorrow, so that they can then complete the third and fourth rounds, and find a winner.