Shriners Hospitals for Children Open round one was suspended due to darkness with Whee Kim from South Korea leading at TPC Summerlin in Las Vegas.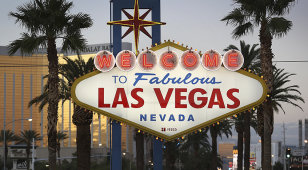 Whee Kim carded a  bogey free first round -6 under par 65 to lead the Shriners Hospitals for Children Open by one shot in Vegas;
"That was really powerful, I feel much more comfortable now. I'm trying to keep up that momentum."
"So still trying to work hard and I'm not going to change any plans for the next three days."
Sharing second place at -4 under are, J.J. Spaun, Ryan Blaum, John Huh, with completed first rounds and  Jimmy Stanger, who has finished 15 holes, all from the USA, they are joined by Alex Chejka, Germany with a completed opening round of 66. 
Ryan is in uncharted territory, and is playing as hard a he can;
"You want to take advantage of any week. Finishing in the top 125 last year, you're able to kind of make out your schedule how you want to."
"It's the first time I've been able to do that ever in my life, on any tour that I've played."
"So I'm looking forward to that, and being able to play as hard as I can."
Charlie Hoffman has pledged all his winnings this week to the victims of the recent Las Vegas massacre, he finished day 1 at -3 under par after his opening round of 68 to be T16;
"I want to play really well to raise some money."
"So my focus is way higher here than it has been in the past, which is sort of saying where my mind was at this time of the year the last few years."
"But I've always put a lot of effort into my charity event, which I do on Monday. And sort of once that's done, I was free."
"But this year, I've got a huge focus on trying to contend to win this golf tournament for the city of Las Vegas, and I know how much it means to them."
 Get In The HOLE, E-Book Putting Manual on Amazon