Tyler Duncan delivers as he holds on to claim the 54 hole lead at the Safeway Open at Silverado Country Club in California.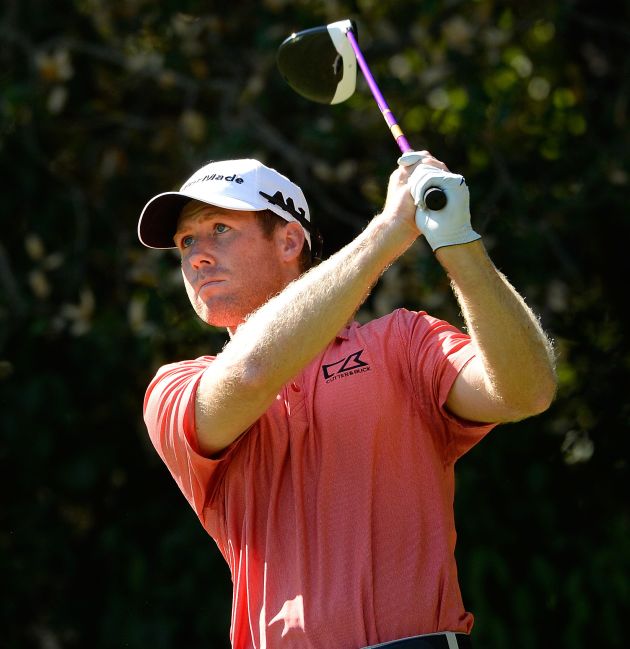 Tyler Duncan / getty
Tyler scrambled his way to a third round -1 under 71 to maintain his top position on the Safeway Open leaderboard with a -14 under par total, and will have a one shot advantage going into the final round tomorrow;
"I feel OK now, but I'm not sure it's sunk in yet."
 "But it probably will after dinner when I'm laying in bed. I'm sure I'll be nervous tomorrow, but I am looking forward to it."
"The shot on fifteen was probably the worst shot I've hit in a long time."
 "But I made a nice bogey and then made a nice par save on eighteen."
Chesson Hadley is in second place, that one shot back at -13 under par, he carded -2 under 70 today, and was happy with his position;
"I was very pleased with my round, I thought the course was playing very difficult and I didn't get off to a very good start."
"I was two over through four or five holes. But I hung in there and didn't panic."
Another shot back at -12 under par are Bud Cauley, -6 under 66 today, and defending champion Brendan Steele, who flatlined today at even par 72.
Phil Mickelson is waiting in the wings, sharing seventh place with a large group at -10 under par, Phil carded -4 under 68 today, and said it is only a matter of time before he wins again;
"Well, I am going to win, It's a matter of time."
"I don't know if it's tomorrow. I don't know if it's in China, but it's going to happen."
"It's going to happen soon because I'm starting to play well enough to do it."