Alex Noren, Sweden, is in front at the Farmers Insurance Open after 54 holes at Torrey Pines South Golf Course in California.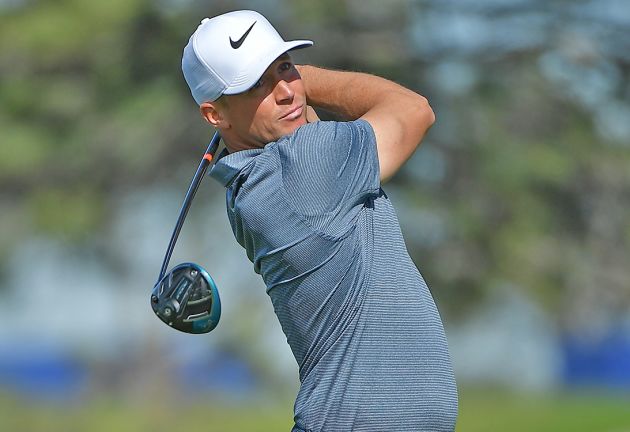 Alex Noren / getty
Alex put in a third round -3 under par 69 to post -11 under par at the top of the Farmers Insurance Open leaderboard;
"I've been under the radar for most of my career."
"I don't care too much if they know me or not. It's quite nice if they don't know me."
"All I'm trying to do is play some good golf and my goal is to win a tournament."
"I kept my cool, I think that's about it."
"You don't have to hit every shot perfect, you've got to just manage your way around, and obviously it helps being up there before." 
"It is a different feeling but it's a nice feeling."
"You've got some adrenaline, and everything is on the edge. It's just what I'm looking forward to every time I tee up so it's going to be fun."
One shot back at -10 under is Ryan Palmer, in second place after his third round +1 over par 73;
"There's only one round left so there's no reason to go out and try to hold on."
"I'm going to go out there and try to win a golf tournament."
"It's a great feeling to be back in this position and I've got the game to do it."
"Hopefully I can go out tomorrow and give my son, Mason, a big birthday present, tomorrow being his 11th birthday."
J.B. Holmes, -7 under 65 today, and Michael Kim, who went to  Torrey Pines High School, carding -2 under 70 today, share third place at -9 under par.