Patton Kizzire leads the OHL Classic at Mayakoba in  Playa del Carmen, Mexico.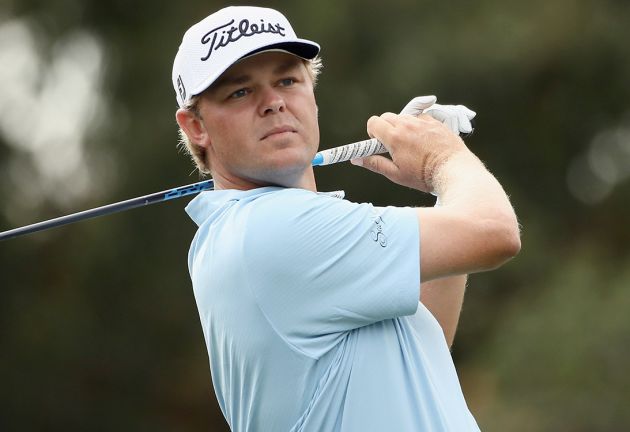 Patton Kizzire / getty
Patton shot a first round -9 under 62, which included a bogey, to lead the  OHL Classic at Mayakoba by two strokes at the El Camaleon Golf Club.
Patton is a good friend of Jason Dufner, even taking advice form him;
 "He's been a good mentor, a good friend, he's taken me under his wing and shown me a few things."
"We'll play practice rounds together occasionally and just hang out."
"We'll go to football games together and he's a good one to pick his brain and to play with because he's awfully confident."
Vaughn Taylor carded a bogey free -7 under par 64 to claim second place.
Rickie Fowler, who has not played much lately, sits in third place at -6 under par after his bogey free opening effort of 64;
"We got here on Saturday, but didn't touch a club until Tuesday."
"Touch and feel is a big thing coming off of; I think we've had roughly a month off, five weeks or so."
"So when the feel is somewhat there, it frees you up to know that you can get away with some missed shots and it allows you to swing a bit freer."
" Definitely want to play well down here being my first showing at Mayakoba. Yeah, I couldn't really ask for much more today."