Ryan Moore leads the Memorial Tournament after the first round at Muirfield Village in Ohio.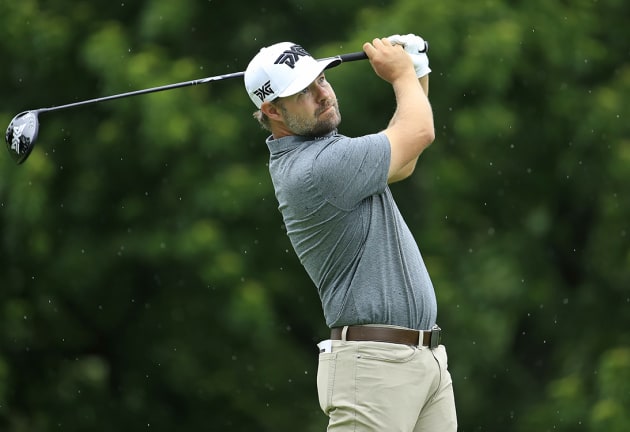 Ryan / getty
Ryan shot a bogey free first round of -7 under par 65 to lead the Memorial Tournament by one shot. It was a good day with the putter, even watching the ball do a complete 360 degree loop before dropping;
"I don't think I've ever seen a ball go that far around the hole and go in the hole."
"And in the five to eight-foot range, they seemed to be lipping out (this season), and today they lipped in a couple of times."
"So it's always nice to get that stuff going and get the momentum and keep the momentum, just makes you feel better."
"I'm a guy that can be up there, like top fives and top tens, and either I've had it or haven't had it this year, which is a little unusual for me."
"I kind of have to figure it out, but it's really putting consistency.
Jordan Spieth occupies second place at -6 under following a good scrambling round of 66, which included one bogey, he spoke about the bad thoughts creeping in;
"I was questioning. Why couldn't I just perform the shots that I was before."
"Sometimes you just can't really figure it out, put your finger on it. Am I pulling it? Pushing it? Am I doing both? What's going on with the stroke?"
"That kind of stuff goes into your head. I mean, we walk for two minutes, three minutes in between shots. And you can't just go blank. You wish you could, but thoughts creep in."
Five players share third place with -5 under totals, after rounds of 67, Bud Cauley, bogey free, Anirban Lahiri, India, 2 bogeys, Martin Kaymer, Germany, 2 bogeys, Marc Leishman, Australia, 1 bogey, and Vaughn Taylor, 2 bogeys, with one Eagle.