Matt Fitzpatrick of England leads the Arnold Palmer Invitational at Bay Hill.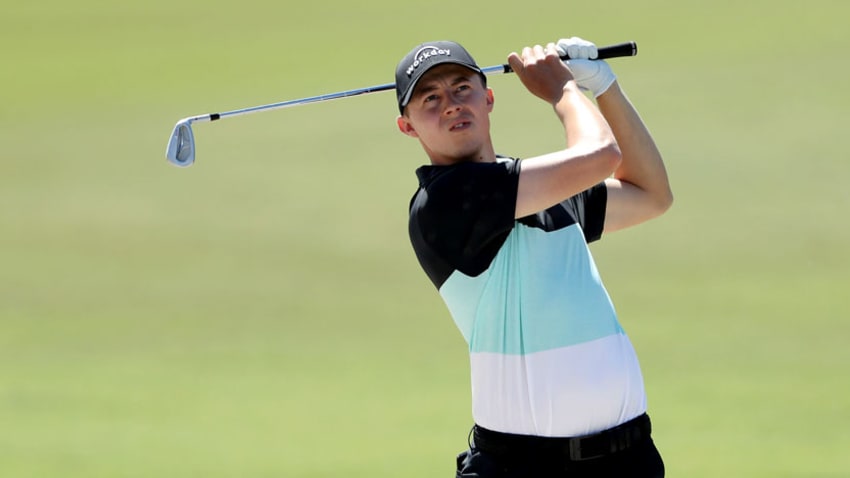 Matt / Getty
Matt carded a third round -5 under par 67 to lead the Arnold Palmer Invitational by one shot at -9 under par;
 "The condition of the greens is fantastic and they have been all week, so I think that that's what make it's so great."
"You can still hit to 30 feet, 40 feet and just have a perfectly great putt, just because they're so good."
"There's water around here, the greens are firm, the rough's thick."
One shot back at -8 under is defending champion Rory McIlroy, he signed for a third round -6 under 66 to put him into contention, and a chance of keeping his title;
"I felt for part of the round today that I was hanging on."
"You hit it up to 25, 30 feet, you take your two-putts, you move on and know you're not going to lose any ground on the field."
"I didn't play this tournament starting off my career for various reasons and I would always get a letter from Arnold every year saying, hoping to see you at Bay Hill."
"And finally in 2015 I played here, and I realized what I was missing all those years. I got to spend some time with Arnold, which was a dream come true for me."
Rory can reach 15 PGA TOUR wins on Sunday, including four majors, before turning 30. Only two players have hit those marks on that pace since the first Masters in 1934 Jack Nicklaus and Tiger Woods.
Three players are then tied in third place at -7 under, Aaron Baddeley, Australia, -3 under 69 today, Matt Wallace, England, -3 under 69, and Kevin Kisner, USA, with a -2 under 70 for his third round.
Kevin mentioned the brutal conditions;
"The golf course is playing brutal, and just nowhere to get it close to the pin."
"Greens are firm, hitting a lot of long irons, and it's a true test."