Paul Casey, England, wins the Valspar Championship at the Copperhead Course in Florida.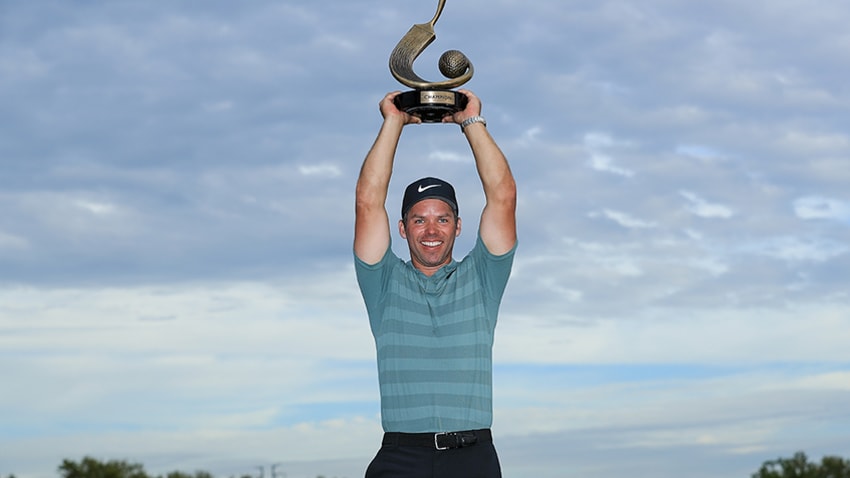 Paul Casey/ getty
Paul carded a final round -6 under par 65 to win the Valspar Championship with a -10 under par total;
"Probably not the most significant win of my career, but it's certainly one of the most satisfying ones."
"The quality of golf that I played. I know I made some errors on the round yesterday, I hit it in the water twice but as a whole I would say it's one of the cleanest weeks I've ever had from kind of a golf course management point of view."
"Your last win is always your best one because it's the freshest."
Tied in second place at -9 under were Patrick Reed, -3 under 68 today, and Tiger Woods, -1 under 71.
Tiger was happy with his progress, but a couple more putts would have changed things;
"I keep getting a little bit better and sharper." 
"Sunday wasn't quite as sharp as I would like to have had it, but I had a good shot at winning this golf tournament."
"Couple putts here and there, would have been a different story."
"I'm really looking forward to next week, I hadn't played there in a couple years because of my back, and I wanted to play there a couple years ago."
"I wanted to play one last time before Arnold Palmer moved on and unfortunately I just couldn't play."
Cory Conners, Canada,  did not play well after leading for so long, nerves played a part in his +6 over par 77 final round;
"A great experience. Nice to get myself in the mix."
"Came up short on a number of putts, couldn't get the speed down."
"Few of those would have fallen, might have relaxed me a little bit more."