Retief Goosen and Ryo Ishikawa are the two players tied at the top of the Quicken Loans National on the Robert Trent Jones Golf Course in Virginia.
Retief and Ryo both carded first rounds of -8 under par 63 in the Quicken Loans National to top the leaderboard at the end of day 1.
Retief is feeling fine after some serious back problems over the years, he just wishes he was younger. Don't we all;
"I'm lucky to be out here. Three, four years ago my career looked like it was at an end," "I'm just glad I'm still out there and playing. Yeah, I just wish I was 10 years younger again."
Ryo, who started on the back nine, carded six birdies in a row starting on the 14th hole, he is not sure why there are so many holes in one recently;
"It took about two holes to make myself calm."
 "Number five was a par five, like a birdie hole, but it was kind of difficult for me to make a par right there."
 "I don't know why there's so many holes-in-one. I think because of the Quicken Loans. I think it's a good system."
Ernie Els, Justin Leonard and Kevin Chappell share third place at -7 under par following their opening rounds of 64.
Justin Rose, the defending Champion, shot -6 under par 66, the same score as the new professional Ollie Schneiderjans, in only his second Tour start, they are tied on that score with six other players.
Justin, the birthday boy Tweeted;
"Thanks for all the birthday messages. Pleased with my first round 66 today."
Rickie Fowler and Ryo Ishikawa both scored hole in ones today, Rickie on the 184 yard ninth, he bought everyone a beer;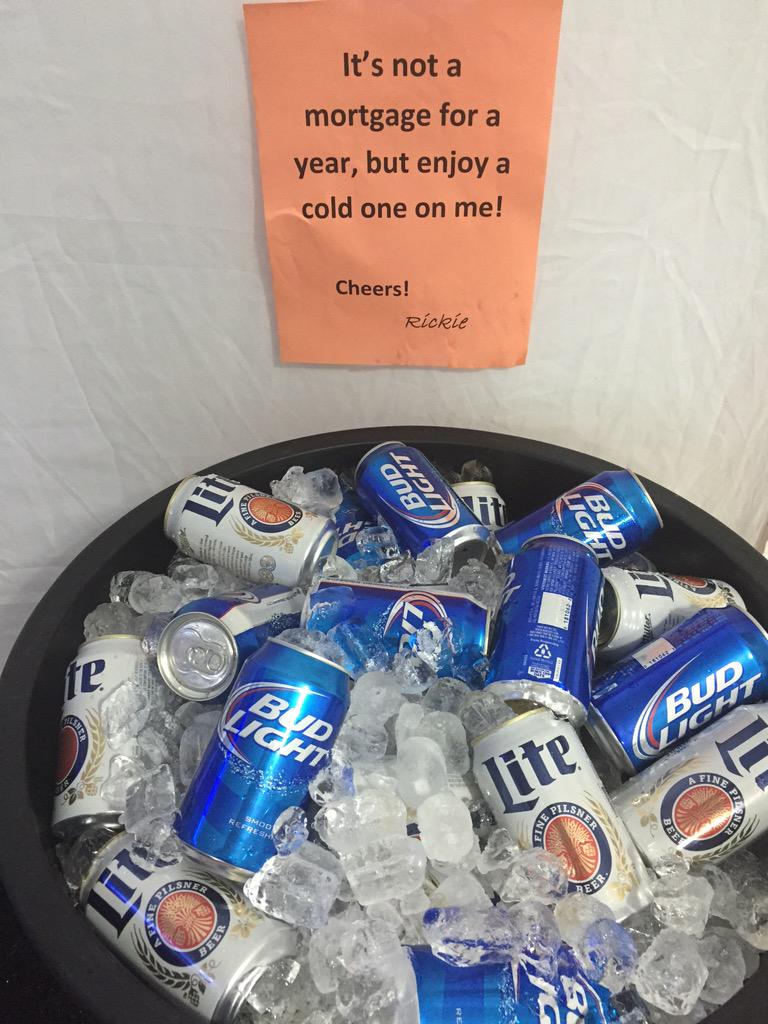 Ryo made his Ace on the 210 yard par three 4th.
Someone else celebrating today was Tiger Woods, he shot -3 under par 68, after a difficult start to the day;
"I've been playing well, hitting the golf ball well."
 "Feel like my putting has been good. Just stay patient, just stay with it and it will turn if I stay patient, which I did and, I mean, I had a run there."
"That's what scoring is all about. You got to score and I made a lot of key putts today. I ran them by the hole but I made all the comebacks, and overall I felt like I hit the ball well enough to turn it around."
"It was nice to actually turn it around."
"We worked on a little bit of my through swing, fixed a couple things I felt like were off and put it to good use the last few, about the last six days,.
"I really felt comfortable here. I'm hitting shots."
It has been rumored that Tiger has fired coach Chris Como. Do you think that going it alone is the reason for his improvement?