Corey Conners from Canada leads the Valspar Championship at the half-way point at the Innisbrook Copperhead Course in Florida.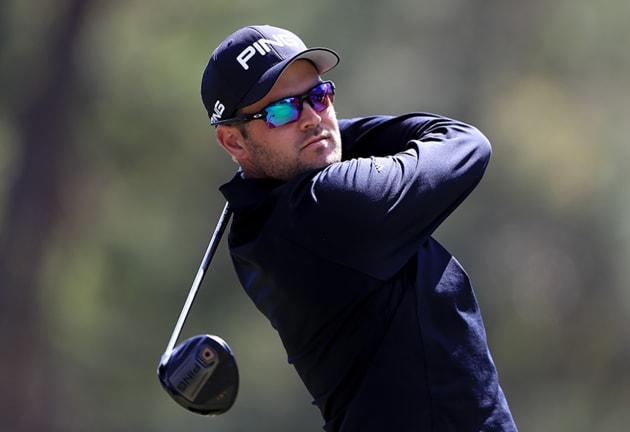 Corey / Getty
Corey carded a second round -2 under par 69 to lead the Valspar Championship after 36 holes, and will take  two shot advantage into the week-end, a very new experience for him;
"Really happy to be in the position I am and to be here, first of all."
"Really excited. Kind of a new position for me, but what I work for and looking forward to a fun weekend. It will be a challenge but I feel like I'm up to it and feel good about my game."
"Pretty cool. Hopefully I can be in a position where I get some followers Sunday as well. That would be cool."
"It will be a fun experience, the nice thing is there's a ton of Canadian fans. I think this is a popular winter destination for Canadians."
"I've been feeling a lot of Canadian love out there and yeah, looking forward to more of that and I think it will be a lot of fun."
Five players are then tied in second place at -4 under par, Paul Casey, England, -3 under 68 today, is joined by USA players, Ryan Palmer, -5 under 66, Kelly Kraft, -1 under 70,  Brandt Snedeker and Tiger Woods, who both signed for second rounds of -3 under 68.
Tiger spoke about his recovery progress, and how cold it was during his warm-up today;
"I was freezing out there, I was just trying to stay warm. I was hitting it all over the place."
"My surgeon hadn't told me I was fused. If I'm not fused, this is a totally different game."
"Am I going to feel what I did for the last four, five years? Or am I going to be like this?"
"Could I have envisioned myself being here? No,"
 Get In The HOLE, E-Book Putting Manual on Amazon