DJ world #1 Dustin Johnson is in complete  control of the U.S. Open after 36 holes  at  Shinnecock Hills Golf Club in New York.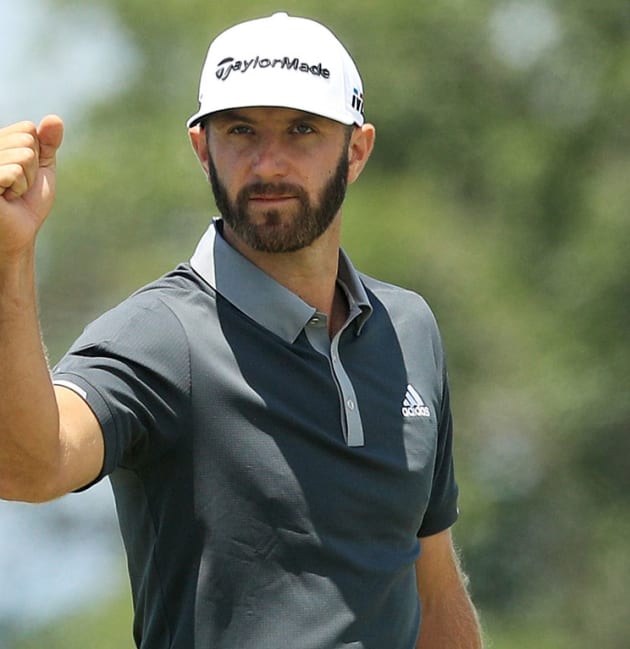 DJ / getty
DJ shot -3 under par 67 to lead the U.S. Open by four shots with a -4 under total on day 2, making it look reasonably easy, while everyone else struggled in the wet conditions;
"We kind of played in it from fifteen to about number three, and then it kind of let up a little bit for us, and then we got to finish in some nice weather."
"I like where par is a good score on every hole no matter what club you got in your hand, what hole it is."
"Around here, the fairways are fairly generous, but with cross winds on every hole, they're still tough to hit."
"Even though you're in the middle of the fairway, a lot of times with a wedge you've still got to hit a good shot just to give yourself a 15- or 20-footer."
Tied in second place at even par for the tournament are Scott Piercy, +1 over par 71 today and Charley Hoffman, -1 under 69, both players from the USA, 
Ian Poulter looked like he was going to make it a true contest, he got to -3 under before falling over on his last two holes, recording a triple bogey and a bogey to finish in a five way tie for fourth spot at +1 over for the tournament.
Tiger Woods, Rory McIlroy, Jason Day and Jordan Spieth all missed the cut which was made at +8 over par.
 Get In The HOLE, E-Book Putting Manual on Amazon