Austin Cook wins the RSM Classic at Sea Island in Georgia.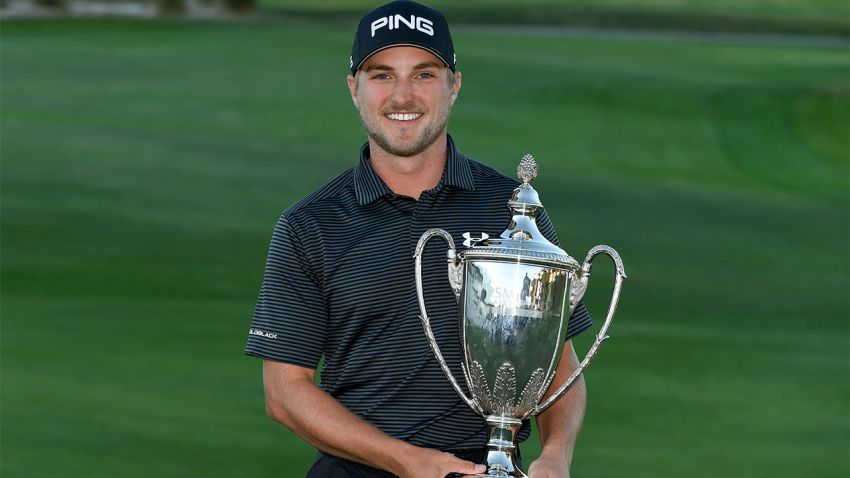 Austin Cook / getty
A last round -3 under par at the Seaside Course saw Austin win the RSM Classic, his maiden PGA Tour victory, with a -21 under par total, a four shot winning margin;
"It was definitely exciting,  real brutal with the wind"
"I got off to a slow start but I was able to keep my head level and know there was a lot of golf to be played."
"With the wind and those conditions, a lot could happen."
"With Kip on the bag, he was able to keep me in the moment and keep me pressing instead of playing conservative."
"There was a lot of stuff going on, mostly up here." (tapping his head)
"My ball-striking was great and for the most part, my putting was great. Holding the nerves down, playing a good round in these conditions."
"I'm so happy."
"My goal coming into the year was to win Rookie of the Year, and I'm on a good path so far."
J.J. Spaun was second at -17 under par, a last round -4 under 66 giving him that position on his own;
"I feel like I'm just knocking on the door, eventually I think that door will open."
45 year-old Brian Gay picked up third place at -16 under par, with a final round -2 under 68.
Brian holed out from 161 yards with a 9-iron on the last hole, but could not remember if he had done that before;
 "I don't think I ever have. Never, ever, not even at home."
 Get In The HOLE, E-Book Putting Manual on Amazon