World #1 DJ is tied at the top of the AT&T Pebble Beach Pro-Am leaderboard with Ted Potter Jnr. in California.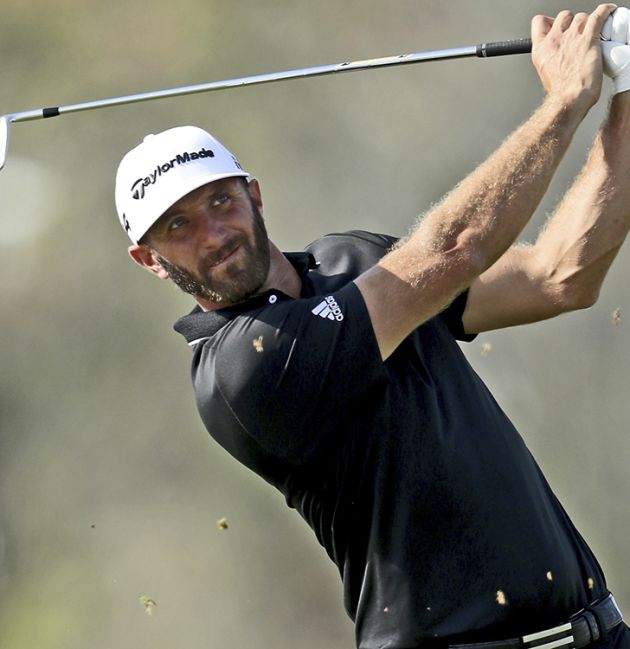 DJ / getty
Three bogey's on the back nine stalled DJ's momentum at Pebble, signing for a -2 under 70, while Ted was on target for a 59, but made bogey on his last two holes for -9 under 62 at Monterey, both players have -14 under par totals, and will take a two shot lead into the final round tomorrow;
"I got off to a really good start, played pretty well on the back nine. I had a lot of good looks at some nice birdies."
"I hit good putts, they just didn't go in."
"The wind was a little bit tricky, and I just got on the wrong side of holes on my bogeys. All in all, I feel good about the game. I have a lot of confidence going into tomorrow."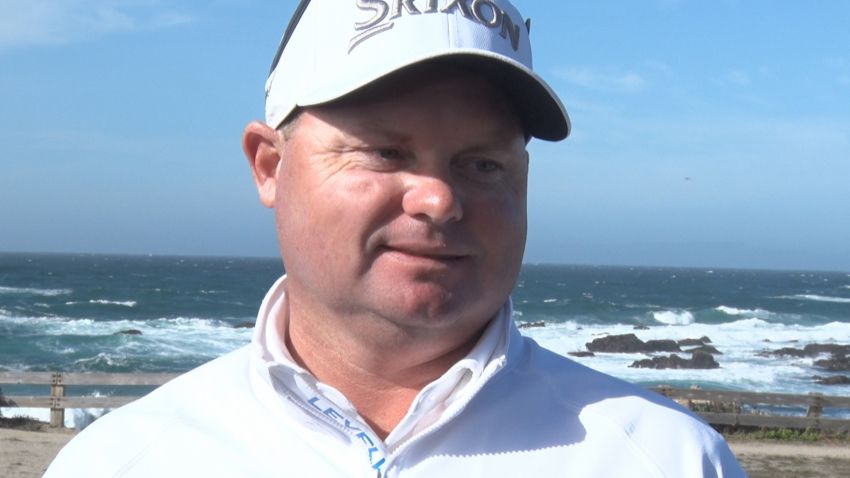 Ted Potter Jnr. / getty
Ted said he knew it would be a tough finish;
"I didn't feel like I hit bad shots coming in there on the last couple, making bogeys there, but I just knew it was going to be tough coming in."
Sharing second place those two shots back at -10 under are Jason Day, Australia, -3 under par 69 today at Pebble, and Troy Merritt, -2 under 69 at Monterey.
Rory McIlroy did not make the cut in his first appearance here at AT&T Pebble Beach Pro-Am, having another bad day where very little went right, but he did show the gallery what he is capable of. After hitting his tee shot into the drink on the par five 18th, taking his obligatory drop he proceeded to hit the pin with his third shot, and then sunk the birdie putt. If only he had shown that kind of form for the rest of the week.