Luke List leads The Honda Classic alone heading into the final round tomorrow, seeking his first PGA Tour victory, at PGA National in Florida.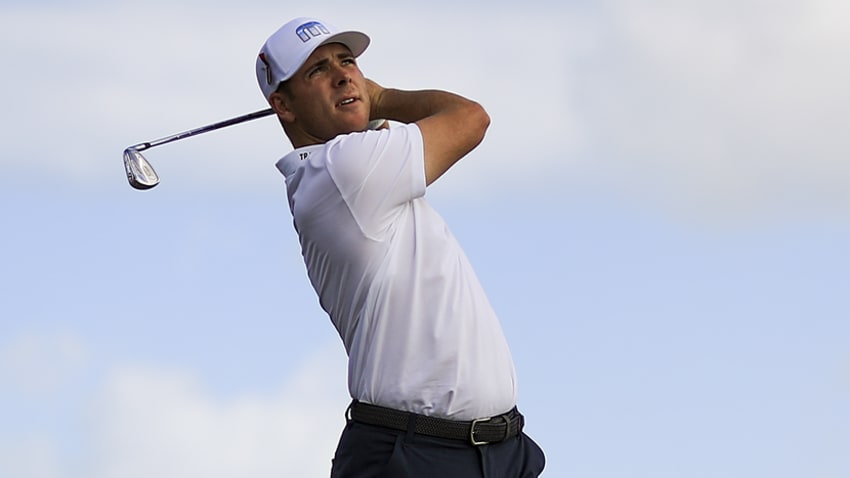 Luke List / getty
Luke had a -4 under 66 third round to lead The Honda Classic by one shot at -7 under par;
"I was happy the way I handled myself today, because I've had some rounds where I've had the lead or share of the lead going into Saturday and haven't performed the way I'd like to."
"I was happy with that and it's another learning experience going into Sunday."
"I'll be nervous and there will be a lot of pressure, but that's part of why we do it out here."
"I know I'll be an underdog going against Justin Thomas and guys like that, which is fine."
"It's kind of nice having Tiger in the field now because he takes all the attention off everybody else, so you can just kind of go out and do your own thing."
Justin Thomas, -5 under 65, and Webb Simpson, -4 under 66, share second place at -6 under par.
Justin was happy to have survived the Bear Trap without any damage;
"To play the Bear trap in two under was stealing, I felt like."
"Half of my wins, or a decent amount of my wins, have been on easier golf courses, so it would be cool to get it done at a place like this."
Tied in fourth spot are Tommy Fleetwood, England, -3 under 67 today, and Jamie Lovemark, -2 under 68, both players at -5 under for the tournament.
Tiger is seven shots off the lead, even par 70 today, but still insists he can win;
 "I've got a shot going into tomorrow." 
"You never know what can happen the last few holes here."
"A lot of things can happen and have happened in the past.
Rory McIlroy is in full reverse, +3 over 73 in his third round, leaving him at +7 over for the tournament T63, and has yet to break par in this competition.