Charley Hull of England leads the Fatima Bint Mubarak Ladies Open after the first round at Saadiyat Beach Golf Club in Abu Dhabi.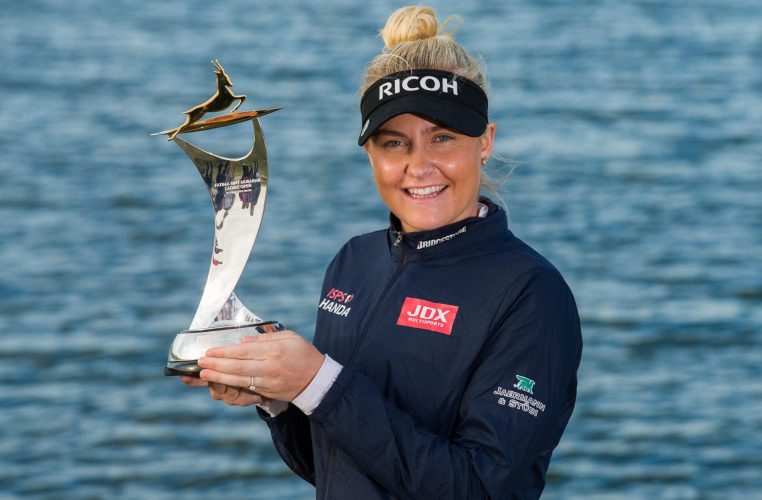 Charley / getty
Charley shot -5 under par 67 to lead the first round of the  Fatima Bint Mubarak Ladies Open by two shots, with good putting being the key;
"I played pretty steady and holed a few putts and then on my back nine, I plodded along."
"I was hitting good putts, which lipped out, so the highlights were on my front nine."
"The newer irons are not quite where I want them to be. They are spinning loads and I don't really like it."
"I've changed my set of irons this week and I'm trying them out but they are going a club shorter so I'll change back to my old ones when I get home."
"I'll practice my punch shots and figure out how to keep them low."
 Nicole Broch Larsen, Denmark, and Luna Sobron from Spain share second place at -3 under par after opening rounds of 69.
Luna was happy to sink a putt with the flagstick still in;
"On the 17th, I made a birdie, with the flag stick in on the green, a strange new rule, but it was a 15 meter putt."
"I enjoy playing in the wind and I like to play on Scottish courses, so I feel very comfortable in these conditions."
"The weather is really good. It's too cold in Spain now so I prefer to start the season here with a great tournament."
Nicole needed to give herself a good talking to;
 "I got off to a bad start to say the least. I hit some bad shots and couldn't find the rhythm."
"On the back nine, I said, Nicole, try what you've been working on the last couple of days, and I started to hit some better shots and gained some confidence, so it was a lot more fun."
"It's playing tough and you've got to hit good shots. I was good at judging the wind on the back nine."