Zach Johnson and Andrew Landry are on top of the Valero Texas Open leaderboard after 54 holes at TPC San Antonio, and will take a one shot advantage into the final round tomorrow.
Zach Johnson / getty
Zach carded a third round -4 under 68 to get to -13 under par for the Valero Texas Open and share the lead with Andrew.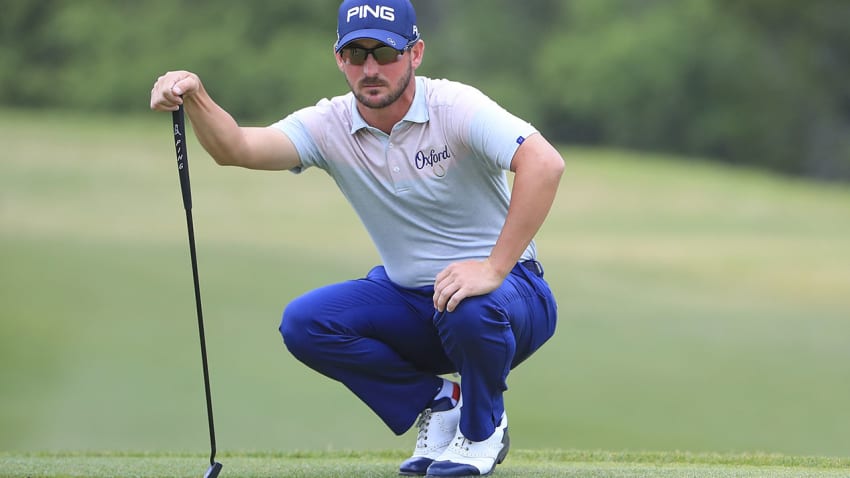 Andrew Landry / getty
Andrew went one better, with a -5 under 67 to tie Zach at the top at -13 under par.
Zach won this title in 2008 and 2009, he would like to do it again, and his good putting could get him there ;
"I've got 18 holes to get to that point."
"I've got to do exactly what I did on the back side and that was give myself opportunities on every hole."
"I'm putting great, I'm seeing the lines well, my caddie's reading the greens well, so it's just a matter of committing and executing down the stretch."
Andrew is also a great putter;
"I'm a good putter and I just need to give myself a lot of opportunities tomorrow like I did today."
"I just did everything really good, I was staying patient and just trying to make a bunch of pars."
"This golf course can come up and bite you in a heartbeat."
"I'll be looking forward to tomorrow."
Alone in third place at -12 under par is Trey Mullinax, who equaled the course record with his third round -10 under par 62,  another good putter, he  has made 42 out of 44 putts from inside 10 feet this week;
"It's probably one of the best rounds I've ever had."
"To go out there and shoot 62 on a hard golf course is really good."
Ryan Moore holds fourth place at -11 under par, his -2 under 70 today not matching the rounds of the leaders.