Louis Oosthuizen, South Africa, is in control of the South African Open, and will take a three shot advantage into the final round tomorrow at Randpark Golf Club in Johannesburg.
          Louis / Getty
Louis had a third round -4 under par 67 to lead the South African Open by three shots after 54 holes with a -14 under par total, playing the Firethorn Course;
"It was tough again but I played well."
"I hit a few bad drives where I was left, but on twelve I fixed it quickly and then rolled the putter nicely today."
"I've been putting well for a long time now. Yesterday I couldn't make anything and today the makeable ones went in."
"Eighteen more holes of good golf and I just need to take one shot at a time."
Sharing second place those three shots back at -11 under are Charl  Schwartzel, South Africa, +1 over par 72 today, Madalitso Muthiya, Zambia, even par 71, and Matt Wallace of England with -3 under par 68.
Madalitso suffered a double hit penalty of one stroke, using a wood to putt from off the green. The irony is that next month that rule will change to no penalty for a double hit;
"I've double-hit it before but not with a wood, I didn't event see that there was a hole in front of my ball, I was so fixated on trying to make the shot."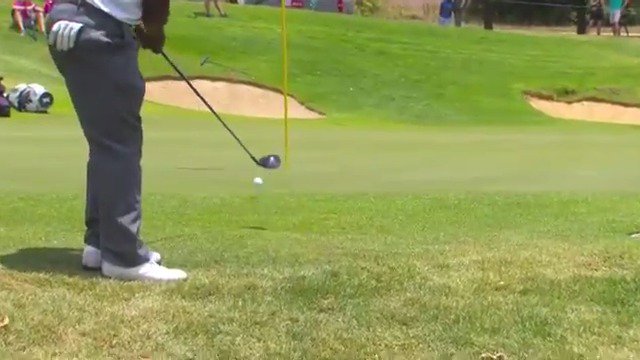 "I guess things like that happen and you just have to take it in your stride and put it behind you."
Matt spoke about the tough windy conditions;
"I've given away so many shots this week, silly errors, not hitting the greens and stuff like that, I guess that just comes with the little bit of rustiness after two weeks off."
"It's tough out there, it's windy, and I just said to Glen, if we can go tomorrow and make it stress-free and give myself as many chances as possible, we'll be right up there."