Jason Day of Australia leads the Travelers Championship after 36 holes at TPC River Highlands in Connecticut.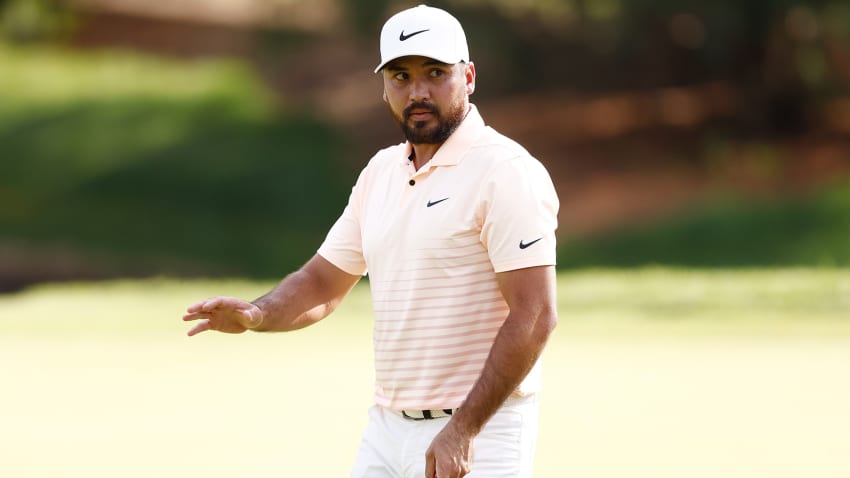 Jason fired a bogey free -8 under par 62 to lead the Travelers Championship by one stroke at -9 under par for 36 holes, his troublesome back problem not holding him back;
"Sometimes when you do have sort of an injury or stiffness, even if you're sick, sometimes you can come out and play some good golf."
"I was fortunate enough to not really get in my own way today."
Sharing second place at -8 under were Bubba Watson with another -4 under 66 today, and Kramer Hickok -3 under 69.
Bubba broke the head off his driver today, had to play a couple of holes without a driver, until his replacement driver came along. The ball went straight down the fairway without problem;
"Luckily it didn't reach the crowd so nobody got hurt."
 "Nobody in my group knew were the ball was. Once you hit, you're focused on where the driver head goes.
"It's one of those things that happened before and I always have a backup."
"They brought me the backup two holes later and I played with that the rest of the day."
"I knew there was only a couple drivers left, so really wasn't too big a deal."
Justin Rose, even par yesterday and -7 under today, is in the group of seven players at -7 under par;
"Guys who've obviously got nothing to lose are tightening up their lines into the greens."
"The golf course is tricky enough, where when they start putting the pins near the edges of the greens, there are some tricky little swales and run-offs."
"Maybe then, if you are playing with the lead, you start off being a little conservative with your approach play."